We make the wreaths all ourselves and treat them with a spray that extends their longevity. Guests have told us of outside wreaths lasting until Valentines Day or even early spring!

In addition to wreaths we make

Garland, Centerpieces & Grave Blankets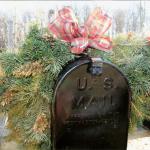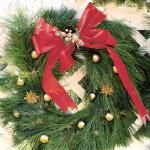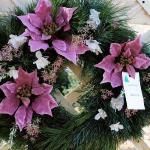 Georgetta is working on a wreath. She makes beautiful bows.